Google is bringing Web Stories to its Discover section, and it's available first in India, Brazil and the US. The Discover feed on the Google app for Android and iOS will now feature Web Stories. Android users can also access the Discover feed by swiping right from their home screen.
Web Stories will be visible in a carousel format, and it will appear at the top of Discover. In India it will be visible in both English and Hindi. More languages and countries will be added soon, Google said in a blog post. In case you're unaware, Google's Web Stories work the same way like Instagram Stories. Once you open a Web Story, you tap on the screen to move to the next slide, and swipe to move to the next Story.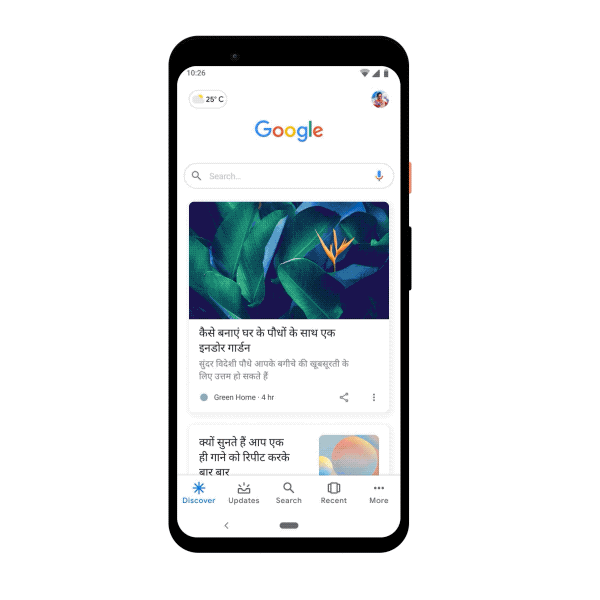 Google has been working with some publishers in India, the US and Brazil to help accelerate the presence of Web Stories. So far, over 2,000 Web Stories have been indexed by Google. The feature is free, and can be used by any publisher or individual creators as well. You have full control over making a Web Story, and Google says that there is no additional revenue share for Story ads.
Google in its blog post also highlighted that over 800 million users check out the Discover section "to keep up on their interests and hobbies". Adding Web Stories to Discover would make the feature more prominent. Web Stories can be made through WordPress, MakeStories and NewsroomAI. You can also learn how to get started with Web Stories through this link.